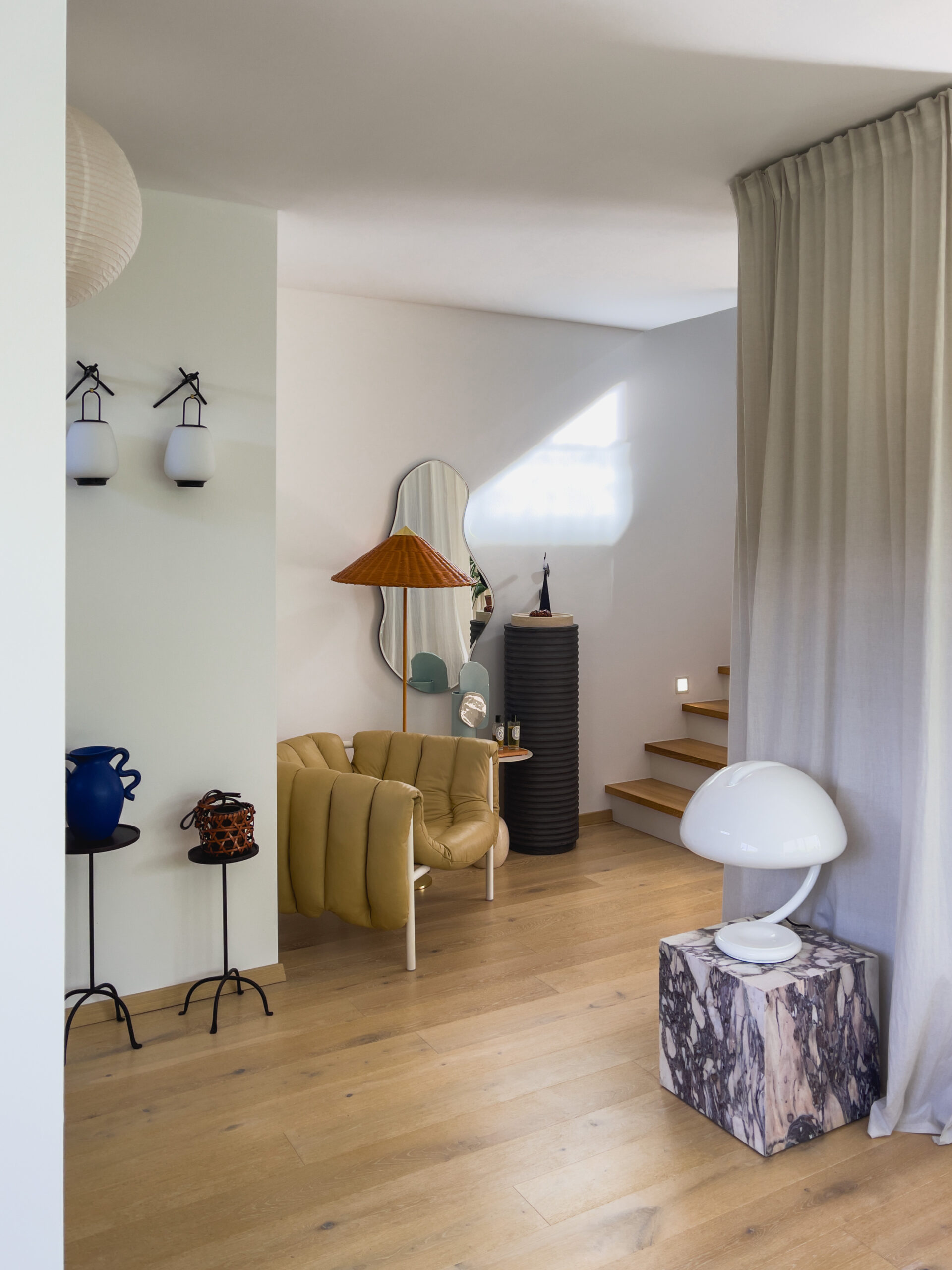 ARE YOU ALSO ADDICTED TO LIGHT?
Slide to check out the sun and lamps in this living room corner! 🌝
Surprisingly it is not only the sun reflections in the living room which set the classy cozy mood during the day in the living room. It is also my growing lamp collection which is a mix of design classics such as the Serpente or the Tynell 9602 floor lamp and many new pieces adding a chic Asian inspired decor element. 💫
One addiction I have to admit is having lamps in every corner of the house and especially in the living room. If there is no electricity I just just nice portable lamps like the ones on the wall here. 😅
👉🏻 Are you also addicted to lamps?
STAY BLUE – STAY TRUE – STAY YOU 🙋🏻‍♂️