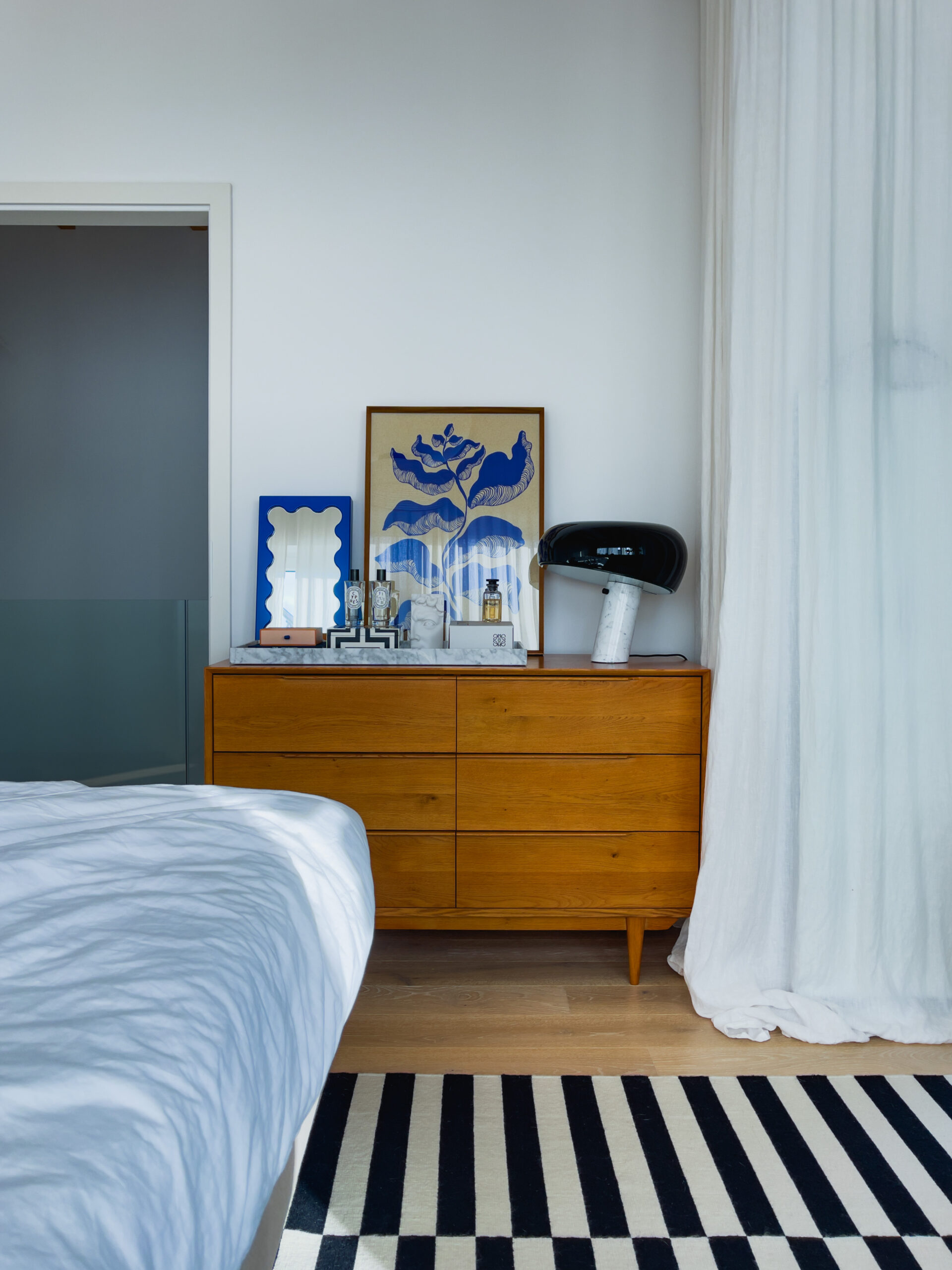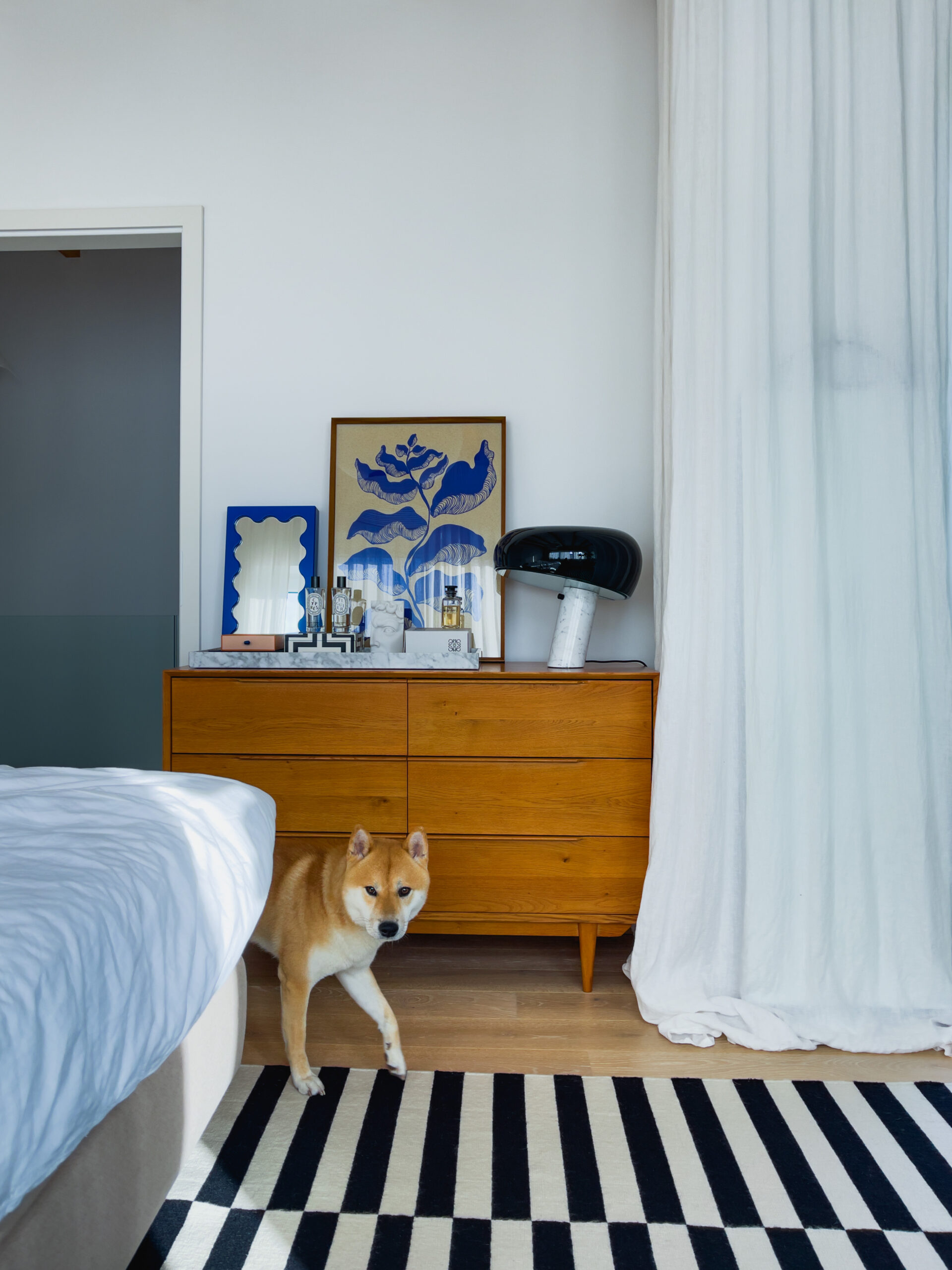 SNEAKING UP ON MY INTERIOR?
Are you as excited as Sandro and need to see the bedroom details? 🐕
While restyling the bedroom lately I took this photo when all decor pieces have been randomly arranged on my beloved Mid Century chest of drawers. I know it's quite busy yet the blue details spark joy together with the honey tone wood and the black and white basis. 🍯
Another fun fact: Sandro follows me through the house everywhere when I try to take photos. He especially like the bedroom carpet where he sleeps all day, but he never hops in bed. I guess he's making sure all the furniture and decor pieces stay in place. 😆
👉🏻 Do your pets follow you and jump in the photo?
STAY BLUE – STAY TRUE – STAY YOU 🙋🏻‍♂️