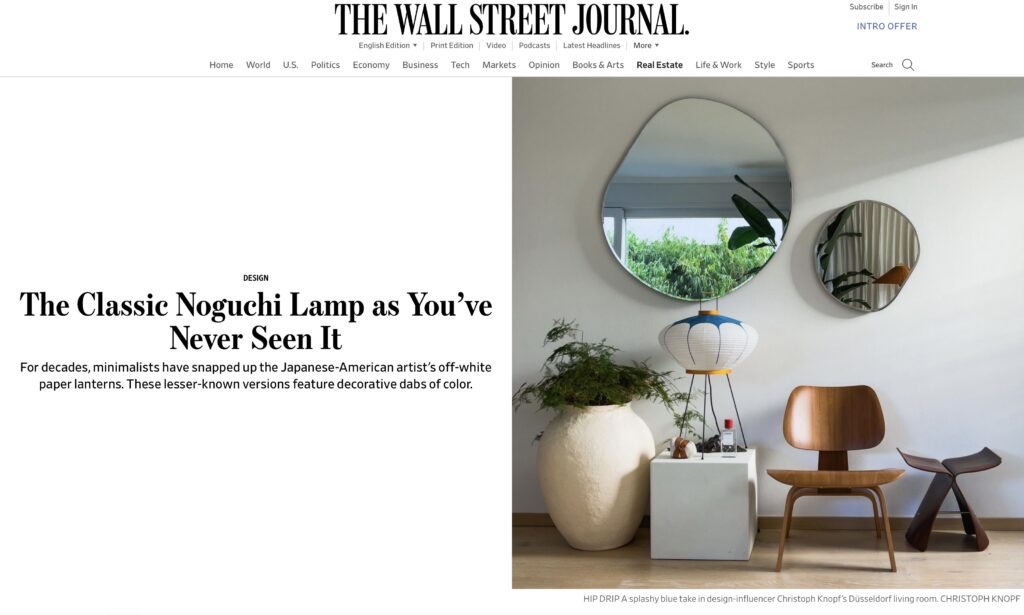 THE WALL STREET JOURNAL w/ CHRISFLUENCE
Chrisfluence meets THE WALL STREET JOURNAL:
We are well acquainted with Isamu Noguchi's iconic Akari light sculptures. The lovely little frameworks of bamboo covered with off-white washi paper (whose design dates to 1951) are the sort of thing uncompromising incense fans own. But who knew that 25 of the more than 170 Akari iterations currently in production are screen printed with flourishes of color or pattern. Not so minimalist, after all…
CHECK IT OUT NOW!
STAY BLUE – STAY TRUE – STAY YOU 🙋🏻‍♂️

READ THE ARTICLE