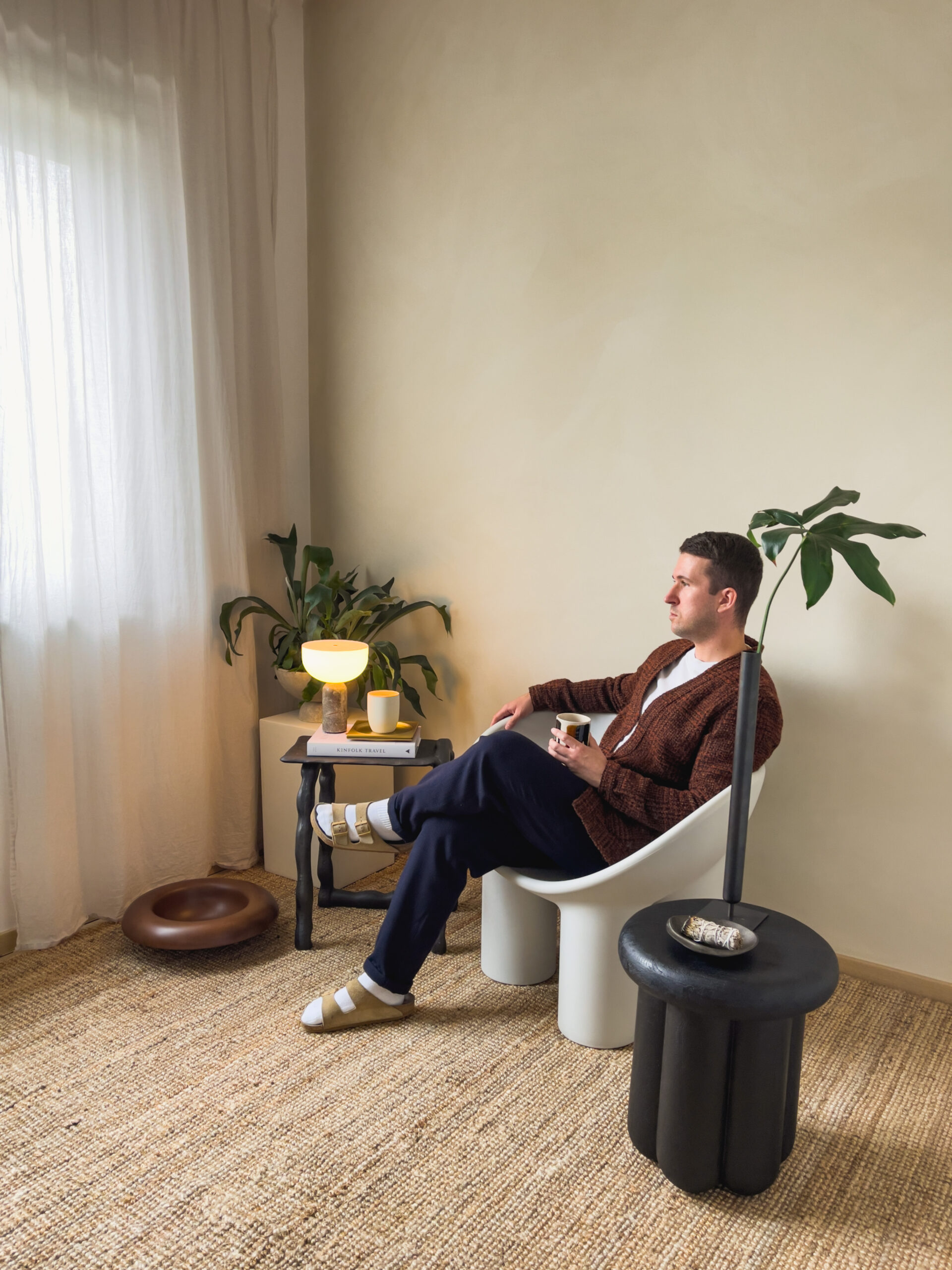 WHAT IMAGINATION CAN DO!
Wait until the night sets in this interior design temple! 🦉
The materials, the decor, the chair, the lighting and the plants make this room super cozy as it turned out to be. So happy with the interior result. Looking forward to a relaxing weekend at home gathering new interior design ideas and enjoying yummy food. So ready to start with the weekend a coffee and some cake very soon to let new ideas arise. 🍂☕️🍰
👉🏻 How do your start your weekend?
STAY BLUE – STAY TRUE – STAY YOU 🙋🏻‍♂️