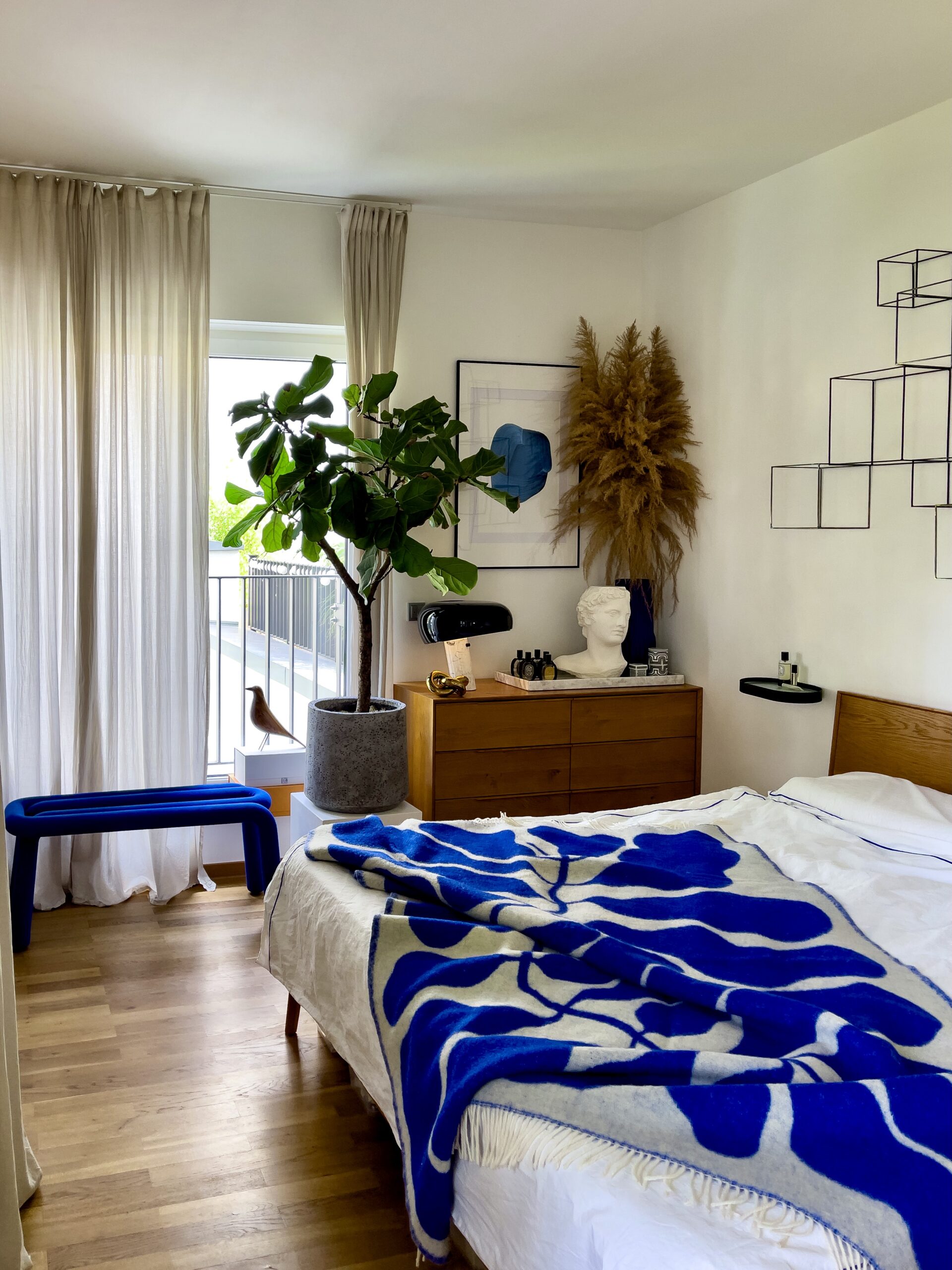 WHICH BEDROOM WORE IT BETTER?
Slide and let me know which bedroom photo you prefer in the comments. 😎
I still love looking at photos of the interior from my old apartment. The bedroom vibe has been similar yet the arrangement of decor and furniture a lot different with my Mid Century pieces. Meanwhile the bed is a new one which is even comfier than the wooden bed. 😅☁️
What remained is my beloved decor combo of blue details and honey oak and teak wood. Also the fiddle leaf fig is a keeper followed by the stunning snoopy lamp. I guess it always comes back to this interior design combo for me.🍯
👉🏻 Which is your favorite bedroom design here?
STAY BLUE – STAY TRUE – STAY YOU 🙋🏻‍♂️